kickstarter
,
video game
,
crpg
Voage of Fortune's Star Computer RPG
A single-player, 3D, story-driven, computer roleplaying game based in the rich world of Théah as presented in John Wick's tabletop roleplaying game, 7th Sea. We have a team of experienced storytellers, programmers and designers to bring you 10+ hours of incredible experience.
https://www.kickstarter.com/projects/1861515217/voyage-of-fortunes-star-...
Experience the Voyage of Fortune's Star through the eyes of Captain Anzolo Zorzi across the Seven Seas.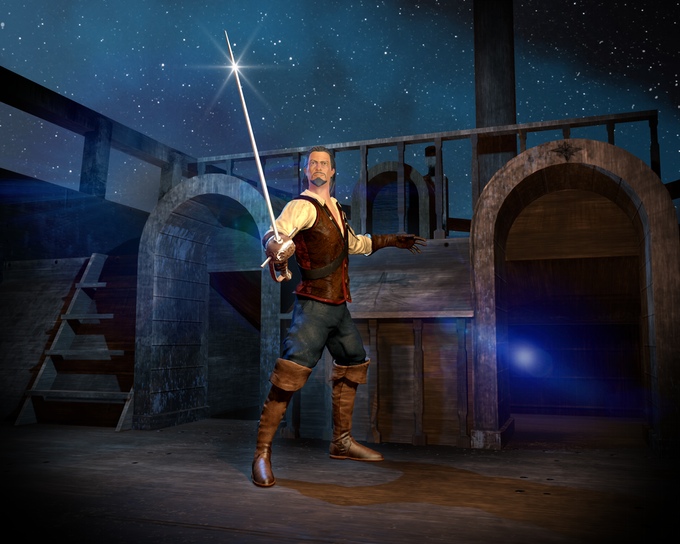 Here are some key elements of Voyage of Fortune's Star:
You primarily experience the story first-person as the captain of Fortune's Star, Anzolo Zorzi.
We hope to add the overlapping storyline of the Fate Witch, Magdalena Salvaza, so that for sequences of the game she becomes the primary character under your control.
You have a large crew of pirates and will be able to direct their actions as well.
Whether you experience it only from Anzolo's point-of-view or if we can also add Magdalena's narrative, the story is our priority. Experienced, award-winning writers will craft a rich, dialogue-based narrative.
The game is built in Unreal Engine 4 and features point-and-click gameplay.
The game is available as a digital release, as well as in standard and collector's boxed editions loaded with extras.
We're initially developing versions for PC, Mac and Linux.
Digital release is to backers via Steam and also DRM-free.
We have many language options planned, including English, French, German and Spanish.